Car Wreckers Altona
We Pay Upto $18,999 for All Make & Models

Looking to wreck your Car or Truck? GET A FREE QUOTE ONLINE OR CALL 03 8658 1728
How It's Work
Get Free Quote
You need to get a free cash quote for your unwanted car. Call us now or fill our online quote form.
Book Your Car
If you are delighted with our evaluation then organize a time to meet us at your car premises.
Final Paperwork
Remove all your personal items from car. We will come and complete car transfer papers.
Get Car Payment
After getting signature of on the paperwork, we will transfer you the quoted money with receipt.
Car Collection
One of our trained tow truck driver will collect and tow-away your vehicle from your place.
Our Services
Cash For Cars Altona
We pay top cash for cars, vans, trucks and 4wds up to $12,000. It includes all makes and models in any good or bad condition.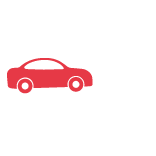 Car Removals Altona
Our company offer a complete package of car removal service. It includes free pickup, collection and towing of your car to our yard.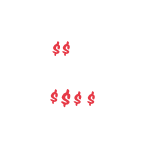 Car Wreckers Altona
We wreck all residential and commercial vehicles from all makes and models. We used them for parts and scrap metal.
Used Auto Parts
Get used parts for your car at a reasonable price. We have a huge stock of cars and individual parts that are good and fully tested.
About Car Wreckers Altona
We are one of the top car wreckers in Altona who deals in used spare parts and paying instant cash for all used, old, junk and scrap cars. With the kind of services that we offer, you would not have to think twice about making a deal with us. We buy every kind of car, SUV, crossover, truck, van, 4×4, UTE, sedan, convertible, coupe and hatchback. Sell any car that you no longer need. Even the one that have completely broken down, damaged or wrecked – all types of cars are accepted in our car yard.
Take a look at the range of services that we offer all across Melbourne.
Free junk car removal
Cash for scrap cars
Scrap car buyers
Hassle free car towing Melbourne
Cash for old cars
Cash for Ute
Flood-damaged car removal
Accident-ridden car removals
Top cash up to $12,000 for all cars
Free quick quote and evaluation
Expert car dismantlers
Junk truck recyclers
100% environment-friendly car recyclers
Instant Cash for Cars Vans Trucks – Up To $12,000
We are one of the biggest car wreckers in Altona who buy cars for wrecking and dismantling. Our main goal is to buy any vehicle with a reasonable and competitive price. To achieve this, we are always ready to buy your car for cash. Our policy allow us to buy every old, scrap, junk, used and damaged car regardless of its age and condition.
The first thing we do is evaluate the car for its best parts. And soon give you the most reasonable quote for your unwanted car. Depending on the state of your old, junk and scrap car, we pay you cash up to $12,000. You will find expert car wrecking and recycling services at car wreckers Altona.
Get No-Obligation Free Car Evaluation or Instant Cash Quote
You can easily sell your car to the car wreckers Altona has, by signing up for quick evaluation. You can pick a mode of your choice to contact us.
Call our active customer support to leave all the details about the car you are selling. Tell us the type of your vehicle, its overall condition, mileage, manufacturer and the year it was manufactured. Also let us know about your contact information; name, phone, email and location.
Email us with your query and all the necessary details. Or
Fill out a simple quick quote form online.
Highest Paying Cash For Car Company in Melbourne
After we get your query, our valuation experts work on preparing a quote for your car. We make sure to keep all that is good in a car in consideration. Each one of the factors is important in determining the actual value of your car.
We guarantee to offer you the best possible cash quote in all of Altona. Not only that, we offer an entirely free no-obligation evaluation. There are absolutely no charges for the evaluation that we do. Neither have we made it an obligation for our client to make a deal with us. You are at full liberty to pick the car wreckers, dismantlers and recyclers of your choice.
Car Removals Altona
Even when we come for the towing of your car, our team does it entirely for free. Car Wreckers Altona is one of the top car dismantlers in the suburb that offer 100% free towing service. We send in our team at your exact location regardless of where it is in the suburb. Our team does the towing and car removal without any fees.
Take your time to find the one that has the maximum benefits to offer you. We, for example, have zero additional charges for any of our services. Moreover, when we bring the junk, scrap, old and unwanted car to one of our yards, we wreck it for free.
List of Wrecking Makes in Car Yard Altona
We deal in all popular and generic car makes. Our car wreckers in Altona buy all Korean, Japanese, German, American, Russian and European automobile brands.
In our yard, we have
Ford Wreckers
Volkswagen Wreckers
Toyota Wreckers
Mazda Wreckers
Mitsubishi Wreckers
Honda Wreckers
Suzuki Wreckers
BMW Wreckers
Fiat Wreckers
Nissan Wreckers
Subaru Wreckers
Audi Wreckers
Lexus Wreckers
Land Rover Wreckers
Hyundai Wreckers
Jeep Wreckers
Mercedes-Benz Wreckers
Alfa Romeo Wreckers
Fully Licensed Car Wrecking and Expert Car Dismantlers in Altona
You are lucky to have found the best Car Wreckers Altona that possess the LMCT permit. This allows us car removal from all areas of Altona. We pay cash for all used, junk, broken, accident-ridden, junk and unwanted cars right on the spot. And tow the car away from the scene.
Over the years, we have also been dealing in all kinds of accident-ridded, crashed, flood-damaged and burned cars. We tend to all your car wrecking and junk car removal queries without any delay. All you need to do is inform us of the location and the condition of your unwanted car.
Car Wreckers Altona pay maximum cash up to $12,500 for all kinds of cars regardless of their state.
We pay instant cash for trucks, UTEs, vans, SUVs, minivans, buses, 4x4s and all other commercial vehicles.
When we bring the old and used, junk car to our yard for wrecking, we make sure to follow a clean-green routine. The car wrecking experts make the most of all the resources present and produce minimum wastage.
Eco-Friendly Recycling Car Wrecking Yard in Altona
We are known for our 100% eco-friendly car wrecking routine. Our experts follow all clean-green steps that ensure safety of the environment. We make sure to not let the toxins from the automobile pollute the land or the atmosphere.
First, we drain all the fluids; gases, oils and other car fluids from the car.
Next, the car dismantling experts carefully disassemble the car.
After that, we sort all the car parts separately; good ones in one pile and the damaged ones in another.
We recycle all the damaged parts, since those are all either metal, plastic, glass or rubber. But first, we sort each of these material separately.
All the good parts that work fine are put through several quality tests. And later stocked up in our collection of genuine spare car parts.
In the end, we recycle the metal car shell and all the other discarded material to put to better use.
This very simple routine of ours ensure minimum wastage. And utilization of all resources to the maximum.